Cool Places for Kids with Special Needs to Get Fit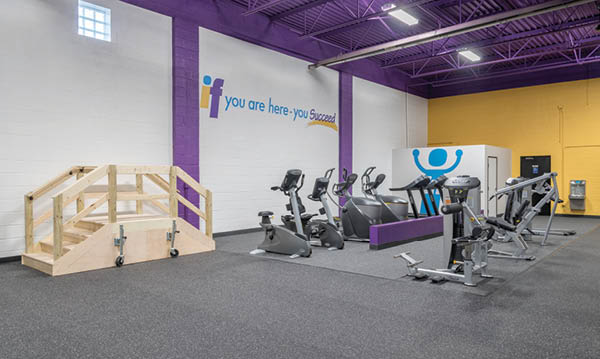 From ballet to basketball, there are many options to keep kids physically active. But it can get a bit more complex with special needs in the mix.
That's why Mark Ralko opened Inclusively Fit. Since mid-July, this Sterling Heights center has helped people of all ages and abilities get strong and healthy.
"I would say about 80 percent of our clients are kids," says Ralko, who previously worked with special needs youth at the Birmingham YMCA. He noticed that when training stopped, though, skills tapered off. And parents began requesting special sessions.
"Once I started training people off-site, the word started spreading like wildfire," says Ralko, who holds a special education bachelor's degree with concentrations in cognitive impairment and adaptive physical education.
At Inclusively Fit, he specializes in one-on-one training for all physical and cognitive disabilities. It begins with a meeting and creating an adaptive plan.
"What is the method of communication that we need to use? Can he speak? Does he need visual demonstrations or hand-over-hand prompting?" Ralko finds out and helps clients set goals and a personalized program. Then, the action begins.
That may include athletics like tennis and football, life skills like stairs and cycling or modified versions of jump rope and pushups – lots of obstacle courses, too, particularly for younger kids. You'll also find weight machines, cardio equipment and dumbbells. Plus ask about future group fitness classes and even tutoring.
"We want them to succeed physically because we are a gym," Ralko says, "but we also want them to succeed in other aspects of their life."
Address: 37980 Commerce Drive, Sterling Heights
Phone: 586-850-5004
Hours: By appointment only
Ages: Ages 5-plus